It's time. It's time to embrace social media.
Stop hating on social media. It is as necessary to market your business as a website these days.
We know you have a lot of other priorities. Social media is the last thing you want to think about after a full day.
(I mean... you've led the team, helped the customers, written the checks, developed new strategies…)
We know how overwhelming it can be to learn about new platforms and create new posts. (TikTok! Nope. That is for my kids!)

We know how frustrating it is to spend time creating a post that ultimately gets only one like (and it's from your mom!)

We get that you hate social media, and it sometimes makes you feel old and out-of-date.
Other people make it look so easy. You see them creating videos, being a bit goofy, sharing their wisdom, helping people, and creating such a tremendous impact that you know you could be doing the same if you had even the slightest clue what you were doing.
And let's not even get started on the algorithm.
Although we know it may seem impossible to you right now, we are so confident in our simplified, strategic approach, that we know you can crush it on social media, too.
After years of testing strategies for hundreds of companies and figuring out what the winning combination was for each business, we realized that there is a proven system that works (and works every time!) We finally figured out the secret sauce to social media marketing.
It isn't as mind-blowing as one would think.
There is a simple formula that we've created that works for any business at any stage.
We've written tens of thousands of posts and can strategize what will work and what won't. (No, we didn't discover the secret to going viral, sorry.) We've taken hundreds of hours of continuing ed so that you don't have to. We've read the books. We've gone to conferences.

The best part? We can teach you how to do this all on your own!
Imagine showing up consistently on social media and growing your audience day after day after day. You'd be able to focus on what you do best while your marketing campaigns did the work of creating new business for you. It sounds magical. We know.

Imagine feeling confident on social. Know exactly what to say and have a plan in place to grow your audience.

Imagine being able to reach new people each and every day with your message. Imagine connecting with people who need you to help them solve this problem. Imagine the impact you could have!
Introducing our....
Brand Yourself Inner Circle
Take a step towards social media success. Learn to create and post content that
engages your community and grows an audience.
This program is essential for those ready to embrace social media and use it to grow their businesses. Gain the confidence you need to stand out and cut through the noise.

This is perfect for…
…anyone who is sick of wasting their time creating content that doesn't do anything,
…entrepreneurs who are ready to take their business to the next level, and
…people who are unsure what to do on social or lack time to research and learn on their own
You'll come away with:
Proper messaging
Written to attract and convert your perfect customer (no more working with "those" clients)
Engaging Posts
Make people want to click to learn more or encourage a conversation (it's called SOCIAL media for a reason!)
Confidence
Learn what works for YOU. Feel good about how and WHEN you show up (and on what platforms)
Benchmarks
Understand what to watch for to make sure your content resonates with your target audience
Software
Manage your content across multiple platforms (automate that shizz)
A Community
Join our weekly workshops to learn new tactics with other entrepreneurs just like yourself
What exactly will you get? In addition to some new, cool friends, you will get...
A Messaging Playbook
To turn social media into a sales funnel, you will need the right words. What you say matters on social media just as much as on your website. We will craft a messaging playbook for you so you always have it on hand. (Did you know Tami is a StoryBrand Certified Guide? This framework will change your business forever!)
Access to our community Facebook Group
Connect with Inner Circle members in our private Facebook Group. Support each other, and make it your social media playground to test new posts and tactics in a safe space.
A sustainable content strategy
There are many different approaches to social media, we will find one that is right for you. No dancing or lip syncing needed (unless you want to of course!). We will create a manageable, sustainable content strategy that will keep you relevant and in front of people month after month.
A new mindset about social
Stay motivated with our goal-setting worksheet to analyze your results over time. Social media is a long game and you'll need to stay consistent even when you think it isn't working. There are a lot of ways to track a social media campaign – we will design ways to measure your ROI together.
Access to our software
We have found that you can have all the strategy in the world but if you don't have a planned implementation system, it won't get done. We've solved the implementation piece for you! We have content management software that will distribute the posts directly to social platforms for you. As a VIP member, you'll receive a 6-month subscription to this software!
A social media audit
Know immediately where you stand with your current social media efforts. We will dig into your platforms and provide you with an actionable list on how to improve your results. You will also know exactly where to begin when you implement what you're learning.
Access to our weekly workshops
As part of the Inner Circle, you will have immediate access to our Social Edge Marketing Society. The Society meets every week for a live workshop. We spend about 30 minutes teaching and an hour in Q&A or workshop time. As a Society member, you also receive monthly social media templates to use and prompts to customize to jump-start your social media strategy.
"Brand Yourself has created great custom content while staying true to our brand and company vision. Their knowledge about the ever-changing landscape of social media platforms makes it much less overwhelming and easier to maintain consistency. They've made it easier for me to focus on running my business without worrying about our social media accounts.."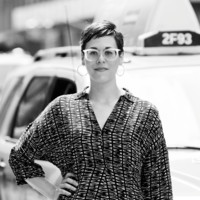 CEO | NCC Builders, GH Properties, Bluewater Properties
Our promise to you:
After our time together you will know exactly what to post on social media to drive traffic and sales for your business. You'll finally understand what drives the needle with social media and will begin to leverage the platforms in a way you're comfortable with. (Nobody is going to feel like an old lady around here!) You'll have everything you need to move forward confidently and create amazing content.
Frequently Asked Questions:
How much time each day will I need to spend on social media?
Engagement is the key to a successful social media strategy so spending time on each of your platforms, contributing to conversations, and connecting with followers will be necessary. We will provide you with a quick checklist to make sure you're spending time on what will drive the needle for you. If you don't want to spend a lot of time on social media, you don't have to but you may have to adjust your expectations a bit!
How much one-on-one time will I get with Tami?
During your onboarding month, you will meet with Tami alone for your first 2 sessions. You'll work through your messaging playbook, and you'll receive the results of your social media audit so you know exactly where to start when you join the rest of the group. Tami and the team will also be available during the weekly workshops and during what we like to call study halls.
Will I need to make any other investments?
You will need to make sure you have assets to post. We will coach you on how you can create these for yourself; however, some of our clients have brand photos already or can arrange for them to be taken. You'll also need access to a Smartphone and Canva or another design platform to create additional graphics or videos to post.
How often does the Inner Circle meet?
We meet every other week as a group. Sometimes you'll hear from a guest speaker, but most of the time, it will be Tami and the team walking you through our framework and helping you to create a social media strategy that you're comfortable and confident with.
When can I join?
The Inner Circle is ready for you at any time. You'll meet with Tami twice one-on-one before you join the others. You'll be caught up and ready to go!
What if I don't understand the software?
The software is user-friendly and easy to use. We have a lot of (different age) clients on it. If our video tutorials don't answer your question, our team can. We are available for questions regarding our software or troubleshooting items. And yes, you can continue to use the software after your 6 months is complete if you love it!
What is the investment you ask...?
Your one-time investment
Pay in full for six months of Inner Circle access and begin your journey to social media success today. Schedule your one-on-one with Tami immediately upon payment.
Monthly payment option
Want to split those payments up over six months? Each month, for six months, your $800 payment will be processed. Schedule your one-on-one immediately upon payment.
The time is NOW!
Social media algorithms will be forever changing. Take this opportunity to create a strategy that will grow your business regardless of what Meta or Elon decides tomorrow. You've seen the power social media can have for other companies JUST LIKE YOURS – you can do it too.