Brand Yourself Inner Circle
A monthly membership and community created for business owners who want to DIY their social media marketing with confidence.
It's time. It's time to embrace social media.
Stop hating on social media. It is as necessary to market your business as a website these days.
We know you have a lot of other priorities. Social media is the last thing you want to think about after a full day.
(I mean... you've led the team, helped the customers, written the checks, developed new strategies…)
Imagine showing up consistently on social media and growing your audience day after day after day. You'd be able to focus on what you do best while your marketing campaigns did the work of creating new business for you. It sounds magical. We know.

Imagine feeling confident on social. Know exactly what to say and have a plan in place to grow your audience.

Imagine being able to reach new people each and every day with your message. Imagine connecting with people who need you to help them solve this problem. Imagine the impact you could have!

Imagine jumpstarting your social media strategy without having to hire someone (or an agency) to implement it for you. (It can be a very expensive experiment, trust us, we've run those contracts!) It would be a game changer if you understood what works and what doesn't before you bring someone in to do it for you.
Other people make it look so easy. You see them creating videos, being a bit goofy, sharing their wisdom, helping people, and creating such a tremendous impact that you know you could be doing the same if you had even the slightest clue what you were doing wrong.
We've all been there. We've all felt a little insecure before hitting "post."
Wouldn't it be great if you could ask someone who knew what they were doing for guidance instead of having to google your way there?
You want to learn how to this shizz. You are a true DIYer and are interested in how to write good content and keep yourself updated on the latest tactic.

We've created the Inner Circle to give business owners like you the time, skills, and accountability to do the work efficiently so you can see social media grow your business.
The best part of this group is the community of like-minded individuals that show up to learn and support each other. You'll find real connection and encouragement every week on Zoom.
We know how overwhelming it can be to learn about new platforms and create new posts. (TikTok! Nope. That is for my kids!)

We know how frustrating it is to spend time creating a post that ultimately gets only one like (and it's from your mom!)

We get that you hate social media, and it sometimes makes you feel old and out-of-date.
Introducing our....
Brand Yourself Inner Circle
WEEKLY classes with live Q&A
Learn social media marketing strategies and take the time to implement them.
Join our membership and stop trying to figure this shit out on your own. You'll be surrounded by marketers and business owners learning along with you. There are no stupid questions, and we welcome all skill levels.

This is perfect for…
…marketers who are sick of wasting their time AND MONEY creating crappy content
…people who are sick of chasing the latest trend while trying to keep up with platform updates
…solopreneurs who are tired of creating their campaigns alone and would love some fresh ideas
When you join the Inner Circle you will have access to:
Weekly Classes
Tami and the team will present something to improve your social media campaigns. We also take time for live coaching and Q&A.
Social Media Canva Templates
You'll have access to 10 new templates and prompts each month that you can utilize or gain inspiration from.
Scheduling Software
Every member of the Society received a subscription to the Brand Yourself Cloud software to schedule all of their social content.
Benchmarks
Learn how to measure you social media success. Our software will automatically recap results and we will help you analyze what is working and what you may be able to improve.
Confidence
Learn what works for YOU. Feel good about how and WHEN you show up. Help change the culture of social media by creating and posting candid content.
A Community
Gain support and network with other marketers and business owners. Everyone is here to learn and grow their social media marketing skills together.
What exactly will you get? In addition to some new, cool friends, you will get...
Accountability
Social media is often the first thing that gets put down when we get busy. You'll make that post tomorrow, right? Well, with a community of peers working to improve their own social media presence, you'll have the motivation and accountability to post consistently.
Access to our community Facebook Group (A social media playground)
Our private Facebook Group provides a place to test out new post ideas, ask for feedback or advice and learn from others' success. You'll be able to ask our team questions and who knows, maybe we will pop in there for a live training every once in a while.
A sustainable content strategy
There are many different approaches to social media, we will find one that is right for you. No dancing or lip syncing needed (unless you want to of course!). We will create a manageable, sustainable content strategy that will keep you relevant and in front of people month after month.
A new mindset about social
Stay motivated with our goal-setting worksheet to analyze your results over time. Social media is a long game and you'll need to stay consistent even when you think it isn't working. There are a lot of ways to track a social media campaign – we will design ways to measure your ROI together.
Access to our software
We have found that you can have all the strategy in the world but if you don't have a planned implementation system, it won't get done. We've solved the implementation piece for you! We have content management software that will distribute the posts directly to social platforms for you. As a VIP member, you'll receive a 6-month subscription to this software!
Join now for only $249/month
Weekly live workshops

Ready to use social media templates

Scheduling software

A community of really great people
"Brand Yourself has created great custom content while staying true to our brand and company vision. Their knowledge about the ever-changing landscape of social media platforms makes it much less overwhelming and easier to maintain consistency. They've made it easier for me to focus on running my business without worrying about our social media accounts.."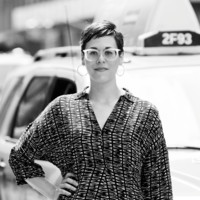 CEO | NCC Builders, GH Properties, Bluewater Properties
Our promise to you:
After our time together you will know exactly what to post on social media to drive traffic and sales for your business. You'll finally understand what drives the needle with social media and will begin to leverage the platforms in a way you're comfortable with. (Nobody is going to feel like an old lady around here!) You'll have everything you need to move forward confidently and create amazing content.
Frequently Asked Questions:
When does the Inner Circle meet?
We meet EVERY Thursday from 11:30-1:00 cst. We spend the first 30 minutes teaching and then have an hour for live coaching and Q&A.
What if I miss the meetings?
We record the teaching portion of every Society meeting so you can catch up anytime that works for you.
Will I need to make any other investments?
You will need to make sure you have assets to post. We will coach you on how you can create these for yourself; however, some of our clients have brand photos already or can arrange for them to be taken. You'll also need access to a Smartphone and Canva or another design platform to create additional graphics or videos to post.
What if I have questions I don't want to ask in front of the group?
Our team hosts Office Hours so that you can hop in and catch Tami or Kati for some extra one-on-one time. Our library of past lessons are available to you on demand as well -- you can look up lessons by topic to learn something new at any time!
How do I access the templates?
Your social media templates are delivered to your Brand Yourself Cloud account every month. You can then customize both the prompts and the graphics to match your voice and brand. We share the designs in Canva, too. If you have someone on your team you would like added to your account, we are happy to give them access to both the Society and the Cloud software.
What if I don't understand the software?
The software is user-friendly and easy to use. We have a lot of (different age) clients on it. If our video tutorials don't answer your question, our team can. We are available for questions regarding our software or troubleshooting items. And yes, you can continue to use the software after your 6 months is complete if you love it!
Join now for only $249/month
Weekly live workshops

Ready to use social media templates

Scheduling software

A community of really great people
The time is NOW!
Social media algorithms will be forever changing. Take this opportunity to create a strategy that will grow your business regardless of what Meta or Elon decides tomorrow. You've seen the power social media can have for other companies JUST LIKE YOURS – you can do it too.